Restore, revive and get back to health
Your body heals from the inside out. You are your healer, I am your guide. At iHealth, we treat many ailments on many different levels. suffering from minor pain like headaches and digestive issues, or if you'd like to heal on a more cellular level let's get the conversation started.
for the mind, body, and spirit
To achieve health restoration, I guide people to work with their body and view it as an open flow system. This is so it can heal from the inside out.

Purification and Detoxification
Romoving toxins from the body to promote natural healing.

Emotional Center Point Release
Promoting emotional balance for physical healing and well-being.

Hair Analysis Assessment
determines mineral value and imbalances in your body.
Hi, I'm Kelly! Your wellness journey begins here.
Do you suffer from health issues that keep recurring regardless of treatment or medication? Are you tired of always feeling fatigued?
People just like you have found that their pain was alleviated with alternative therapies and a tailored health and wellness program by a health and wellness expert. A majority of symptoms don't respond to traditional medical treatment because the underlying causes have not been addressed.
Conditions such as chronic fatigue, GERD, bloating, menopausal issues, and many others can often seem to elude the standard treatment approach, and those suffering from these conditions often need some additional lifestyle changes to experience relief.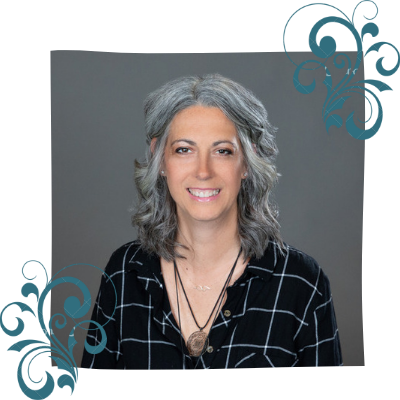 3 step Health & Wellness Plan
This plan for wellness will help you to THRIVE and improve your quality of life. We know that one size does NOT fit all when journeying toward improved health. This is why this plan uncovers your unique needs and creates a solution to specifically meet them.
STEP 1:  Identify your chief concerns
STEP 2:  Uncover your root cause
STEP 3:  Create a personalized solution and plan
What my clients
say about me
Seeing Kelly has significantly changed my life for the better. Since my early twenties, I've been dealing with joint pain and swelling due to RA and Lupus. At times it was so bad I wasn't able to go to work. My future as a productive worker and able-bodied father looked dim. My RA doc had me on three different meds…methotrexate, prednisone, and plaqueinall. I had reached the max does of methotrexate for my weight and started talking about different biological drugs, some intravenous. When I began seeing Kelly, she gave me a list of foods I should avoid eating and some supplements to take along with the new diet changes. I honestly was skeptical at the time. Fast forward two years later and some relatively simple lifestyle changes I am now off two of the three medications and completely symptom free. I am on a minimum does of methotrexate on my RA docs recommendation. Kelly has made me a believer in natural healing. And I believe she has given me a second lease
My daughter was very sick for a few weeks and I could not understand why she was not feeling better. Kelly Klann offered to do Muscle Testing for her, which I was not to familiar. Kelly told me my daughter was fighting a virus and was low on her vitamin B & D's. I took her to our doctors office for blood work and amazingly the blood test results confirmed that she had a virus called Mono, and she was low on her B & D's and iron! After the results came back Kelly helped get my daughter on the right supplements and she is now feeling better for the first time in 3 months! Thank you Kelly for your guide-ness and health care for my daughter!
It is hard to express my appreciation and satisfaction in all Kelly has done for me. When I came to iHealth Restoration / Kelly, I had so many health complaints, I didn't know where to start. She was very patient and helpful. I felt comfortable and reassured by her knowledge and experience. I am amazed with my results! The supplements she provides are top quality and I like that they are natural ingredients rather than chemicals. I can't remember feeling this good or having this much energy. I am truly grateful and would highly recommend Kelly to others.
Kelly is a gifted and empathetic healer! She has helped me immensely.
I have only seen Kelly 3 times and each time was powerful and incredibly helpful in unblocking some very "stuck" areas in both my physical and emotional body!!! Kelly has a very calming presence and intuitiveness that makes it easy to relax and receive. I started recommending Kelly to my clients after my first session with her and their results have been very positive as well!
I had such an amazing experience with Kelly! She did Craniosacral therapy on me. It was so relaxing and I could feel my body floating! It felt like she helped open up my body to release any tension/negative energy that was holding me back! I highly recommend going to her if you are stressed, carrying a lot of tension or even in any pain! I felt so much better after leaving her office! Also her space is so comforting and welcoming!! I will be back for another session!
Kelly has helped me, my husband, and my precious fur baby, with her sound advice on nutritional counseling over the past three years. With her guidance, our overall health has improved immensely. And her cranial sacral sessions are amazing!
Kelly is very knowledgable and listens to you completely. She is comprehensive in her evaluation and treatment recommendations. If you haven't tried craniosacral therapy with her, you should! I'm constantly amazed with her level of expertise and caring.
Highly recommend Kelly for Cranial Sacral Therapy. She has helped guide my body when it is out of alignment. I feel great after.
Kelly is a very fine, well rounded, experienced practitioner who knows how to help smooth out my rough spots and guide me down the road to success for my nutritional needs.
I've been seeing Kelly from Intuitive Health Restoration for over 2 years now and truly say I have not felt better. She has helped me reach my body mind goals. I initially started seeing Kelly for various health problems and started craniosacral therapy for my frequent migraines and have noticed a significant decrease in number of migraines overall. I also receive treatment with tuning forks and feel refreshed. Kelly truly cares about her clients and knows exactly what you need to reset mentally and physically. Kelly is an amazing person and her healing techniques works wonders! I truly appreciate all that Kelly has done for me and my health!
Many thanks to Kelly Klann for being my support and guide as I reach for my goals. Today I hit a major goal and feel great, happy, and healthy. Restoring my health and focusing on good choices to fuel my body has been a priority and it is paying off. Kelly has been such a help through this journey.
Protein
Water
Breathing
Cooking
Protein
Every BODY needs protein, it is essential for hormone production. Most hormones are made in the morning. This is one reason why Breakfast is so important! So make sure you are helping your body by giving it protein every morning for breakfast!
Water
Breathing
Cooking