Your Guide to Making the Switch to Clean Makeup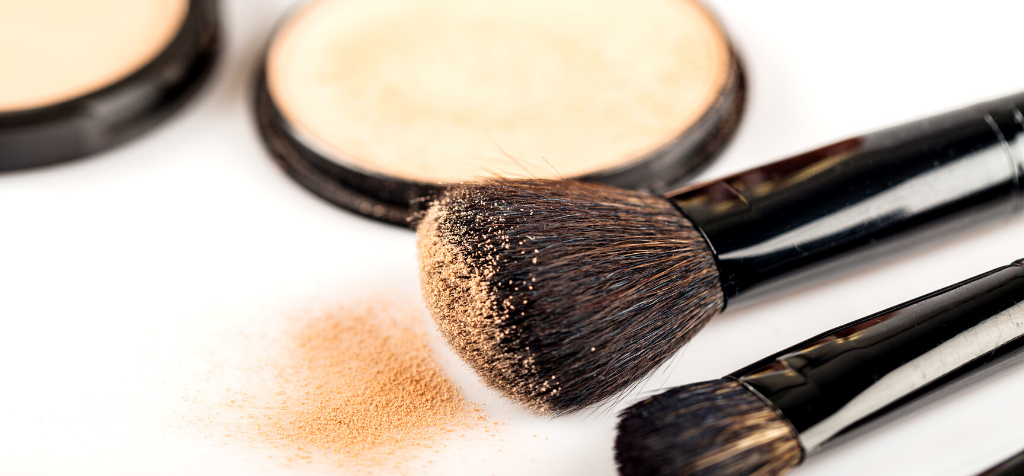 Becoming aware of the dangers of the toxins lurking in your cosmetics can feel like both a blessing and a curse. It's hard not to become overwhelmed with all of the money you might have to spend in making the switch to clean makeup. However, there's so much benefit that comes with being aware, that it is well worth it in the long run.
Before replacing any of your current makeup staples, take an inventory of what you have that you don't usually use. This may be the perfect time to declutter your cosmetics and build a more purposeful beauty routine. It would be wise for you to do some research on the products you plan on keeping. Apps like "Think Dirty" or "EWG" can be very helpful resources in deciding whether or not your current makeup is toxic.
Once you have decided which products are safe to keep and which ones you'll throw out, there are two approaches you can take.
1.   Slow and Steady
This first approach is the least overwhelming. Depending on how often you wear makeup and how toxic your products are you can now make an informed decision. You can keep using it until it runs out, or you can throw it out and replace it later. This method won't break the bank and allows you time to research the right brand for you.
2.   Quick and Easy
This second approach is for those of you who may find the idea of continuing to use toxic products more overwhelming than spending the extra money. Especially if you use less makeup on a regular basis, you know it may be years before you run out of any of it.
You can throw out all of it and start from scratch. Either replace everything all at once or the most essentials first. Consider making a list of the things you will need to replace and categorize them from most important to least.
Whether you decide to choose option one or two, you'll be able to make an informed decision which is empowering in and of itself. There's no right or wrong way to go toxin-free, and we want to be an added resource for you along the way.
Check out this helpful video below to learn more about the evolution of cosmetics.
Choosing the Right Makeup
The call for cleaner makeup seems to be growing every day. There are more options for cleaner makeup now than there were even just a year ago. This variety of options makes it easier to find the right makeup for your skin type. Using the aforementioned apps and websites will allow you to find cleaner makeup that will suit you.
A brand that we proudly support is Crunchi. Crunchi offers a large line of skincare and makeup that is non-toxic, cruelty-free, and vegan. They have sought to expand the toxic-free movement by bringing awareness to the dangers that lie in these harmful chemicals. You can find a list of banned ingredients on their site along with many other resources that can help you on your road to toxin-free living.
Finding a company that aligns with your standards is much easier than searching for specific products from various companies. With Crunchi, you know you can trust their ingredients and practices. Start your search here if you're not sure where to begin, making the switch to clean makeup simple and easy!
Have any questions on making the switch to clean makeup? Contact us for more info!
At Intuitive Health Restoration, we work on any issues the body may have during the healing process your body is making. A well around program works the best. One that cleans the gut, the organs, promotes drainage, and handles the neuroendocrine system. Contact us today to schedule a consultation and take a positive step towards health restoration.